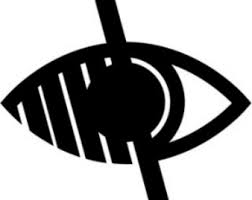 Geography
Geography Lead – Miss Robinson
Intent
The intention of Geography at Grangetown Primary school is to inspire children's curiosity and interest to explore the world in which we live in and its people. We intend to equip children with geographical skills to develop their knowledge through studying places, people and natural and human environments and a broader and deeper understanding of the four areas of Geography in the curriculum. The lessons will develop contextual knowledge of the location of globally significant places and understanding of the processes that give rise to key physical and human geographical features of the world, along with how they bring about variation and change over time. The lessons are intended to improve children's geographical vocabulary, map skills and geographical facts and provide opportunities for consolidation, challenge and variety to ensure interest and progress in the subject. We provide opportunities to investigate and enquire about our local area, this will support children to develop an understanding of who they are, their heritage and what makes our local area so unique and special.
Implementation
In KS1 and KS2 Geography is taught through a skills-based curriculum and is taught on a weekly basis this enables progression and retention of knowledge.  We implement a progressive geography curriculum that builds on prior knowledge and skills year on year.  Existing knowledge is checked at the beginning of each topic with a pre- learning task and is reviewed at the end of each topic with the same task to assess has been learnt.
Impact
Outcomes in floor books, evidence a broad and balanced geography curriculum and demonstrate children's acquisition of identified key knowledge relating to each of the identified national curriculum strands, as appropriate to key stage; locational knowledge, place knowledge and human and physical geography. This is in addition to the development and application of key skills, supported by fieldwork.
As children progress throughout the school, they develop a deep knowledge, understanding an appreciation of their local area and its place within the wider geographical context.
Children will have developed the geographical knowledge and skills to help them explore, navigate and understand the world around them. Children's knowledge and skills will develop progressively as they move thorough school and prepare them to be competent geographers in secondary education.