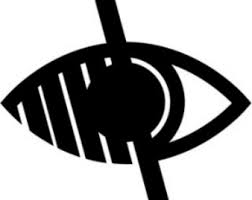 SEND
As outlined in the SEND Code of Practice, 2014 all children and young people are entitled to an education that enables them to make progress so that they:
Achieve their best
Become confident individuals living fulfilling lives
At Grangetown Primary School we are committed to providing all children with quality first teaching, appropriate to their individual needs. All children, whatever their ability, gender, ethnic origin, social background or disability, have access to a broad, balanced, relevant and differentiated curriculum.  We recognise that pupils learn at different rates and that there are many factors that influence achievement and attainment. Many pupils, at some time in their school career, may experience difficulties which pose barriers to learning; these may be long or short term. Not all pupils with disabilities have special educational needs and not all pupils with SEN meet the definition of disability; the policy covers all of these pupils. Our school sets high expectations of all of pupils in all areas of school life.
Inclusion at Grangetown Primary School aims to reduce educational failure and maximise potential for all children by supporting children's holistic development and helping to remove barriers to achievement. We will provide effective learning opportunities for all children based on their individual needs. We are proud to be an inclusive school, with the needs of pupils with a Special Educational Need/s and or disabilities being met within our mainstream setting wherever possible and within our Learning Support Base – The ARC.
Vulnerable Pupil Support Team
At Grangetown Primary School the needs of our pupils are monitored by a team of people:
Miss C Mott – SENDCO
Mrs L Ackerley – Pastoral Manager
Miss O'Hare – ARC Class Teacher
The role of the SEND Co-ordinator
The Special Educational Needs Co-ordinator for Grangetown Primary School is Miss C Mott, (SENDCO Award) and also a nominated teacher for Child Protection (CP), Looked After Children (LAC) and a member of the Senior Leadership Team (SLT).
The SENDCO will:
Work in conjunction with staff to identify and monitor children who have SEN
Attend termly meetings with each year group to review progress
Oversee the SEN records of all children on the SEN register
Arrange for assessment, where appropriate and ensure parents are informed
Liaise with external agencies e.g Educational Psychologist, Health and Social Services
Work with Head Teacher, SLT and SEN Governor evaluating information and informing them of any issues.
Local Offer
Have a look at the Local Offer website of information and services for children with special educational needs and disabilities (SEND) and their families living in Redcar and Cleveland.  Please click the link below.
Contact Information
If you would like to contact a member of the vulnerable pupil team then please contact them through school.
email – office@grangetownprimary.org.uk
Phone – 01642 455278
| | |
| --- | --- |
| Document Name | Download |
| SEN Parents Handout | Download |
| Grangetown SEN Policy 2018-19 | Download |