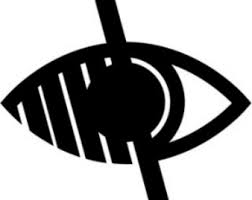 Art
Art Lead – Mrs Birtwhistle
At Grangetown Primary School, we are committed to providing all children with the opportunities to engage and succeed in the Arts.  We are passionate about developing and promoting the Arts through an enjoyable and creative curriculum.
We aim to provide high-quality art and design education that engages, inspires and challenges pupils, equipping them with the knowledge and skills to experiment, invent and create their own works of art, craft and design.
As a school, we have carefully chosen a diverse range of artists to study in detail.  The specific artists we have chosen to study vary from the past to present and from different parts of the World to those who grew up on our doorstep! This cultural exposure to a wide variety of art and artists will enable pupils to progress in such a way that allows for the development of critical thinking and a rigorous understanding of art and design.  It will also bring an awareness of how art and design both reflects and shapes our history.
Intent
Phase 1:
Within EYFS it has been established that all children must be provided with opportunities to share thoughts, ideas and feelings through experiencing a variety of art forms. We believe that our environment must offer the children the opportunity to explore the diversity of art. Expressive Arts and Design is one of the four specific areas and children must be encouraged to experiment and use learned skills to explore a wide range of media and materials in order to promote their ability to explore and understand their world.
Pupils are taught:
To develop their imaginations so they can express themselves in a variety of ways.
To develop independent learning.
To have first-hand experiences to explore with all their senses.
 To use what they have learnt about media and materials in original ways.
To think about uses and purposes of materials and to represent their own ideas.
Phase 2:
By the end of each key stage, pupils are expected to know, apply and understand the matters, skills and processes specified in the relevant programmes of study.
Pupils are taught:
To use a range of materials creatively to design and make products.
To use drawing, painting and sculpture to develop and share their ideas, experiences and imagination.
To develop a wide range of art and design techniques in using colour, pattern, texture, line, shape, form and space.
About the work of a range of artists, craft makers and designers, describing the differences and similarities between different practices and disciplines, and making links to their own work.
Phase 3:
Pupils are taught to develop their techniques, including their control and their use of materials, with creativity, experimentation and an increasing awareness of different kinds of art, craft and design.
Pupils are taught:
To use/create sketch books to record their observations and use them to review and revisit ideas.
To improve their mastery of art and design techniques, including drawing, painting and sculpture with a range of materials [e.g.   pencil, charcoal, paint, clay].
About great artists, architects and designers in history.
Implementation
At Grangetown Primary School, our Art curriculum is designed to meet the needs of our pupils ensuring our curriculum intentions are met. We do this through:
Following a whole school curriculum-that covers a range of styles, artists and genres:  drawing, painting, collage, printmaking, textiles and 3D (sculpture).
Termly units:  In the main, Art is taught through a different topic every half term, some topics may run throughout a term (particularly when it's a shorter term)
Weekly lessons– Art is taught once per week in KS1 and KS2 and daily in Nursery and EYFS.
Whole class /mixed-ability lessons– The subject content, skills and techniques taught, are made accessible to all children; with special provision made for those children who may need it.
Good quality lessons– Teachers present good quality lessons which incorporate the teaching of drawing, painting, collage, printmaking, textiles and 3D (Sculpture).
Cross Curricular Links –To ensure that the pupils get the benefit of a full and balanced curriculum, links are made (where appropriate) with other curriculum areas.
Critical thinking – Is encouraged when discussing art, works of art and artists through the use of both closed and open-ended questions.  Pupils are also encouraged to use and respond to similar questions in response to their own work.
Broad subject matter:  Involves the study of a range of culturally and ethnically diverse artists, designers and craftspeople both past and present.
Fostering an understanding – Is achieved through the understanding that art is made by all sorts of people, in many different ways, for many different reasons.
Gallery visits– Each year group in both Key Stages are encouraged to either visit a gallery OR arrange for gallery experiences/workshops in school.
Assessment (teacher):  Is to be completed at the end of each unit of work, using the school's assessment sheet.
Assessment (self/peer)Is used as a vital tool for establishing the progress the children are making and for identifying the next steps in learning
Impact
The impact of our Art curriculum within Phase 1 is to meet the needs of all our children, including the disadvantaged and SEND children. We spend time looking at and evaluating how our children are learning which is achieved through talking to the children and observing their learning experiences. We then use this information to provide the children with a learning environment that meets their needs in Art. We can then plan learning experiences and Next Steps to ensure that knowledge and skills are built on cumulatively. A combination of rich learning experiences is the best way to develop happy and curious children!
The impact of our Art curriculum within Phases 2 & 3 is that the majority of children, in our school, are able to;
Produce creative work, exploring their ideas and recording their experiences
Become proficient in drawing, painting, sculpture and other art, craft and design techniques
Evaluate and analyse creative works using the language of art, craft and design
Know about great artists, craft makers and designers, and understand the historical and cultural development of their art forms.
Become familiar with current local artists and their subjects and learn more about their background and influences so they can relate to their artwork more easily.
By the end of each key stage, pupils are expected to know, apply and understand the matters, skills and processes specified in the relevant programme of study
Click on the link below to view our Grangetown Primary Progression in Art.
---
Take a look at what we get up to in our Art lessons…