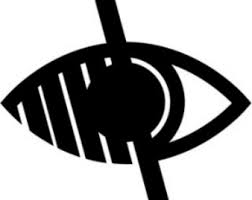 Safeguarding
We take safeguarding very seriously at Grangetown Primary School, and the safety of the whole school community is of paramount importance.
You will see a number of safeguarding polices below from both the school and the Department of Education. Please feel free to browse and look through them.
We also employ and educational safegaurding consultant Pete Davies who supports the school by –
Conducting formal Safegaurding Audits on a 18 month cycle,
Formal termly supervision,
Nominated Teacher training,
Full staff and governor training,
Undertakes E-Safety work with children and parents.
What can you do?

If any member of the public thinks a child may be at risk of abuse or neglect, they should contact the local Childrens Services (formerly known as Social Services) or the NSPCC National Helpline.
For children who live in Redcar & Cleveland
The Access Team, Redcar & Cleveland Children's Services, Seafield House
Tel: (01642) 771500
Out of Hours Emergency Duty Team – Tel: (08702) 402994
NSPCC National Helpline
Tel: (0808) 8005000
If a member of the public considers that there is an emergency situation, they should dial 999 for the Police.
E-Safety Support for Parents
The following website links fully explain what e-safety is and what you can do as a parent to keep your children safe.
http://www.vodafone.com/content/parents/howto-guides.html
http://www.vodafone.com/content/parents/get-started.html
http://www.o2.co.uk/help/nspcc
If you have any questions or queries please contact the school.
| | |
| --- | --- |
| Document Name | Download |
| CP Policy | Download |
| Grangetown Primary School Audit Updates | Download |
| Grangetown Primary School 1st review 2014 | Download |
| Safeguarding leaflet GTown 2015 | Download |
| Keeping children safe in education | Download |
| Safeguarding poster | Download |
| Safeguarding against Radicalisation and Extremism | Download |
| Safeguarding children policy 2015-16 | Download |
| Working together to safeguard children | Download |
| Grangetown E-safety Policy 2016 | Download |