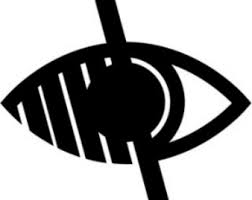 Phases: Year Groups and Planning
Our school is split into three phrases –
Phase 1 (Kiddiwinkles, Nursery & Reception) – Phase Leader – Mrs Oliver
In Phase 1 at Grangetown Primary we believe the core principles of the Early Years Foundation Stage are to develop the unique child, provide care and support in a safe environment and ensure that every child's full potential is reached. We also believe that young children learn best through first-hand experiences in contexts that are meaningful and familiar to them.
We strive to develop positive relationships to ensure that our children feel secure. We aim to provide a rich and varied learning environment that allows all children to discover the world around them and provides opportunities for challenge whilst remaining safe. We believe that children require opportunities to develop independence and self-confidence in an environment where they feel valued, respected and cared for. Clear rules help each child feel safe, whilst high but realistic expectations encourage each child to strive to achieve their best. All children develop at different rates and learn in different ways. We understand that well planned experiences in all areas of learning and development are essential, with purposeful play underpinning the delivery of Early Years education. A high-quality Early Years education lays the foundations for children, with a focus on developing the whole child and to ensure 'school readiness'. The EYFS at Grangetown Primary provides children with a broad range of learning opportunities with the aim to embed firm foundations in the knowledge and skills needed for good future progress.
We aim to develop children's cultural capital so that they are able to engage with society and understand the importance of being a good UK and global citizen. A key priority of the EYFS team is to maintain a determined approach to ensure that children learn to read fluently at an age-appropriate level.
Phase 2 (Year 1, Year 2 & Year 3) – Phase Leader – Mr Vickers
In phase 2, we have years 1, 2 and 3. The children are transitioning from EYFS and we do incorporate a continuous provision on an afternoon in phase 2 to ensure the children are comfortable and familiar with how they learn as they move into the phase. As the children are now accessing the national curriculum, we teach Maths and English on a morning, with a focus on phonics for earlier readers. The afternoons are set aside for the wider curriculum subjects and the children will take part in lessons including art, DT, computing, history, geography, music, PE amongst many others. We really believe this is such an important phase as the children are 'sponges' for information at these ages and it is vital we give them the opportunities to learn and grow before they move into phase 3.
Phase 3 (Year 4, Year 5, Year 6 & The ARC) – Phase Leader – Mr Jackson
Phase 3 is made up of Year 4, Year 5, Year 6 and our ARC class. Our day in Phase 3 begins with a book and a bagel – a lovely way to start the day! Each day is jam-packed with interesting and engaging lessons across the whole curriculum. Our morning sessions focus on Reading, Maths and Writing, whereas our afternoon sessions deliver a broad and balanced curriculum, encouraging our children to use their creativity and knowledge in a variety of ways. We have two playtimes across the school day – one in the morning and one following our lunch with a variety of activities for the children to engage in.
All Phase 3 classes have access to the Phase 3 library, which comprises of hundreds of books to suit readers of all levels and all interests. Our fantastic French teacher, Benoit, delivers weekly sessions to all classes in Phase 3.
In Year 4, the children take part in the Multiplication Tables Check where the children's knowledge of all of their times tables is assessed. We practise times tables as often as possible, in school and at home, through our Times Tables Rockstars app. In Year 6, the children take part in the SATs, which are statutory assessments to measure the children's knowledge in Maths, Reading and Spelling, Punctuation and Grammar.
We have a weekly phase assembly, where we come together to talk about current events or themes that are appropriate and important to us. In these assemblies, we also celebrate amazing work from across the week.